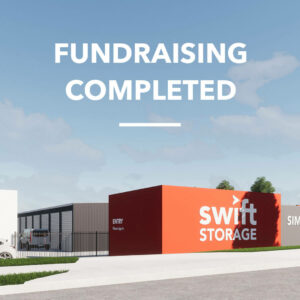 USSFM have successfully completed its $31m capital raise for SWIFT Storage Fund.
The Offer was oversubscribed highlighting the strong level of investor demand for self storage investment opportunities.
We would like to thank all our investors for their ongoing support and look forward to embarking on this new venture in 2022.